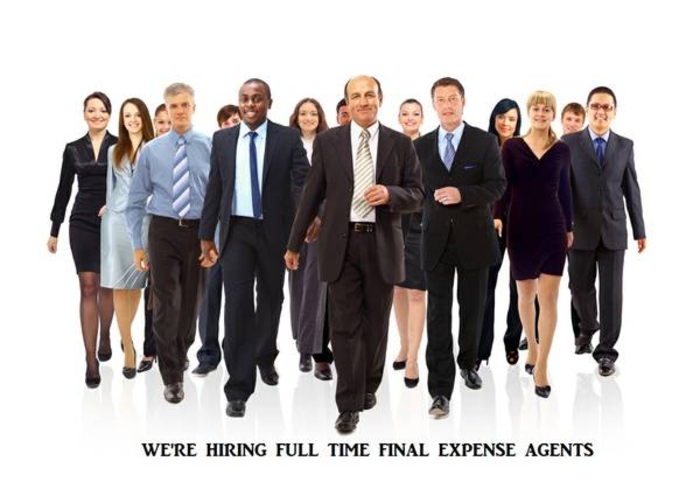 ***THE FINANCIAL CODE HAS BEEN BROKEN! FORGET HYPE! ***WE HAVE A PROVEN SYSTEM! ***
WE HAVE SOME OF THE HIGEST PAID AGENTS IN THE INDUSTRY!
Lets Stop For Just A Minute And Think. . .For Those Of You Who Are Agents! Most Companies may give you a LARGE contracts. But what good is that contract if you have 60% of it taken in chargebacks. How is it benefiting you when you never receive your back-end money.
***Here Is What We Can Promise. . .That IF you follow our system, you will become debt free.
***Our Company Does Not Keep Your Back-end Money BUT PAYS IT MONTHLY EVEN WITH DEBT!
***IF YOUR NOT LICENSED WE WILL TEACH YOU HOW TO PASS THE STATE TEST!
***IF YOUR COACHABLE YOU WILL WIN! WIN! WIN!
***Bilingual Is A Plus!!
• WE HAVE A EXCLUSIVE PRODUCT THE ONLY ONE OF ITS KIND IN THE INSURANCE INDUSTRY. WE HAVE THE HIGEST PAID AGENTS IN THE INDUSTRY! 65K TO $150K IN THE FIRST YEAR!
• OVER 500 CLIENTS ALREADY REQUESTING OUR PROGRAM AND NOT ENOUGH AGENTS! IF YOUR LOOKING FOR A LUCRATIVE CAREER...WE ARE LOOKING FOR YOU!
• EARN $500 TO $2000+ DAILY...SET YOUR OWN SCHEDULE!
• WORK 50+HOURS A WEEK!
• MUST BE A SELF-MOTIVATOR WITH GOOD WORK ETHIC!
***Come Be A Part Of The Largest Final Expense Company Who Is A Accredited Better Business ***Bureau Business With An A.M. Best Rating Of A-(Excellent). A. M. Best Is An Organization ***That Evaluates The Financial Strength Of A Insurance Company.
KEY Points:
*Just 3 Simple Steps To Acquire A Georgia License. We Train You To Pass The Test!
*Already Have A License Is A Plus!
*We Give You Quality Leads Of Clients Who Want Our Service!
*We Have The #1 Lead System In The Industry With Proven Results
*Leads Are Fresh And Not Resold!
SERIOUS INQUIRIES ONLY!
SEND RESUME TO asuccessfulbiz4u@gmail.com
Contact Carolyn- 843-478-5116
Posted By: Carolyn Simmons
Monday, May 11th 2015 at 11:03AM
You can also
click here to view all posts by this author...