Meet Author Mika (Barnes)
Chocolate High is Mika's debut novel. She resides in South Florida with her family. She received her Bachelor's Degree in Business Administration from Northwood University and her M.B.A. from Nova Southeastern University. She is currently hard at work on her next project. For the latest news on Mika, please visit
www.mikabarnes.com
Book Intro: Chocolate High by Mika Barnes
How do you say goodbye to the one you love? Is this even an option when youíve invested your body, mind, and soul into your relationship? Charisse Farrell is a successful, beautiful corporate attorney who has it all, but when the love of her life David Richards betrays her, she has to reevaluate her future. Tempted by the desire to love again and her need for revenge Charisse is haunted by a demon from her past that turns her life upside down. When love knocks her down, Charisse has to get back up fighting. Fighting for love.
Read the First Chapter Excerpt here:
http://www.docstoc.com/docs/document-previ...
Q:: Introduce us to your main characters. Who are your favorites and why?
A:: My main characters are Charisse Farrell and David Richards, your modern day perfect couple in appearances. She is a beautiful, successful corporate attorney and he is a handsome, strapping CEO of his own financial firm. They were best friends growing up who loved each other for as long as they could remember, but now giving their relationship a try isnít as easy as they thought it would be. Charisse is torn after Davidís betrayal. David, on the other hand, doesnít feel his betrayal was severe enough to jeopardize their relationship.
My favorite characters are actually the supporting characters: Terry Wright, because he epitomizes the true definition of a good man, and Kyla Donaldson, Charisseís best friend, because she keeps you laughing with her over-the-top personality and all-about-me swagger.
Q:: Take us inside Chocolate High. What are two major events taking place?
A:: The first major event is when Charisse finds out that David has betrayed her. The second explores what extreme a woman will go to get her man.
Q:: What makes you powerful as a person and a writer?
A:: Iíve always been a person with something to say. Moreover, the purpose of my message has changed the lives of many within my community. I am only one person but I understand my actions can effect positive change. I pay it forward as often as possible and I try to reflect this same philosophy through my writing. Yes, itís drama in my writing but there is also a message for the reader to walk away with. The general premise of my writing is: Sometimes you have to go through something to get something.
Q:: Who are your mentors? Where do you find your inspiration?
A:: Jessica Tilles has been an invaluable mentor throughout this process. A lot of times in this industry other authors or industry insiders arenít willing to share what theyíve learned in their journey, but Jess was the exact opposite. Her guidance exposed me to the business without the high-priced lessons a mistake can cost you. My Mom, a gifted writer in her own right has also been my mentor and biggest supporter from day one. Watching her craft a story or poem has inspired me to strive to create great stories and memorable characters.
I find inspiration in everyday life. Everyone has a story to tell and I try to breathe that life into every character that graces the pages of my book. I always try to put a twist or something extra special into my characters to remind my readers of people they know or have met in passing or in their own lives. Creating this connection is inspiring.
Q:: Ultimately, what do you want readers to gain from Chocolate High?
A:: I want my readers to understand their ďself-worth.Ē This is important because before a person can tackle relationship issues or any issue affecting their life, they must know and understand their true worth. Having this understanding sets the limits to what we will and wonít tolerate in a relationship. Itís okay to let go. Society has us so convinced that itís better to have a piece of something than nothing at all, so it seems at times in relationships we lose the true essence of who we are as a person to hold on to a love that was doomed from the start.
Q:: How can our readers reach you online? Share with us your online contact info.
A:: For the latest news and information, readers can reach me at my Web site:
www.mikabarnes.com
or by email mika@mikabarnes.com.
Other online sources are:
facebook.com/tamikabarnes
twitter.com/mikabarnes
myspace.com/mikawrites
http://www.authorsden.com/mika
Visit my Chocolate High Fan Page on Facebook
Chocolate High by Mika (Barnes)
Purchase from Amazon:
http://www.amazon.com/Chocolate-High-Mika/...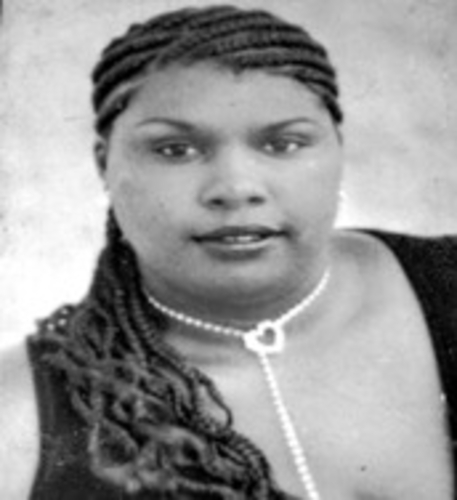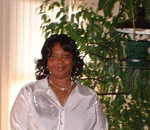 Posted By: EDC Creations
Tuesday, June 8th 2010 at 9:24AM
You can also
click here to view all posts by this author...